How We Didi It!
INDUSTRY: Electronics Assembling Unit
Customer Challenge:
Parts of valuable electronic components slip away by mistake or deliberately through the dust bins in which the kitting trays are disposed leading to material loss & impact productivity.
What We did
Our team went for a survey to study the process flow of the assembly plant, had a discussion with the client representatives on the pain areas. Interaction with housekeeping team, security team and employees of the client gave thoughtful insights about the process flow. The survey team after carefully considering all the observations arrived at a plan to eliminate the valuable parts from getting into the scrap. Housekeeping team were briefed about their role and new campaign was initiated at the site. They named it GOAL ZERO.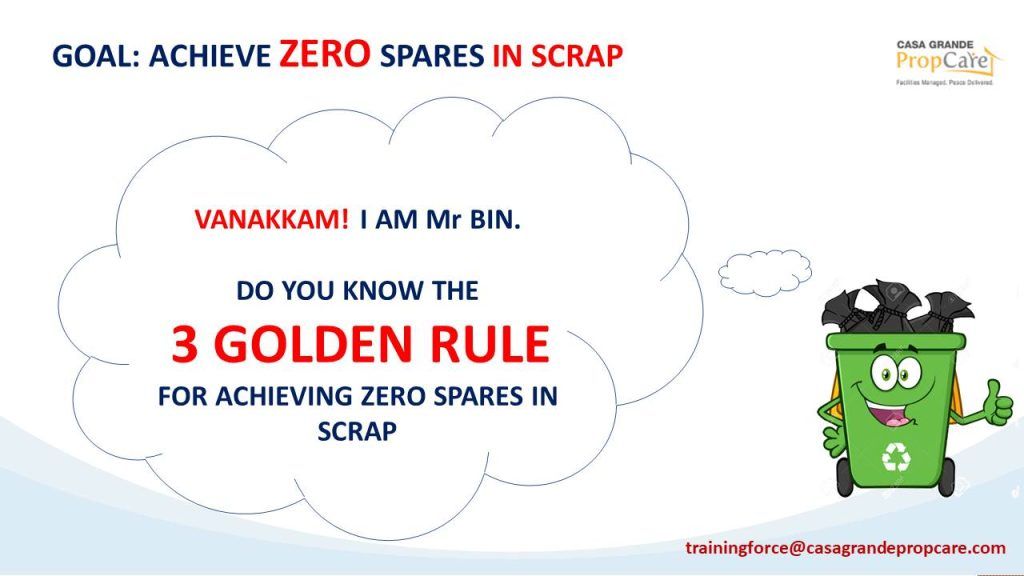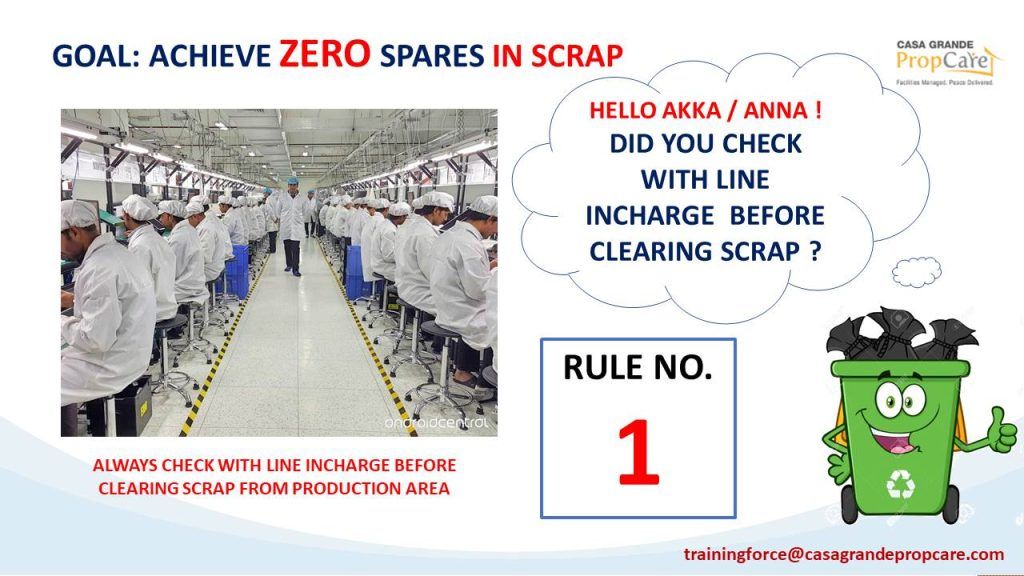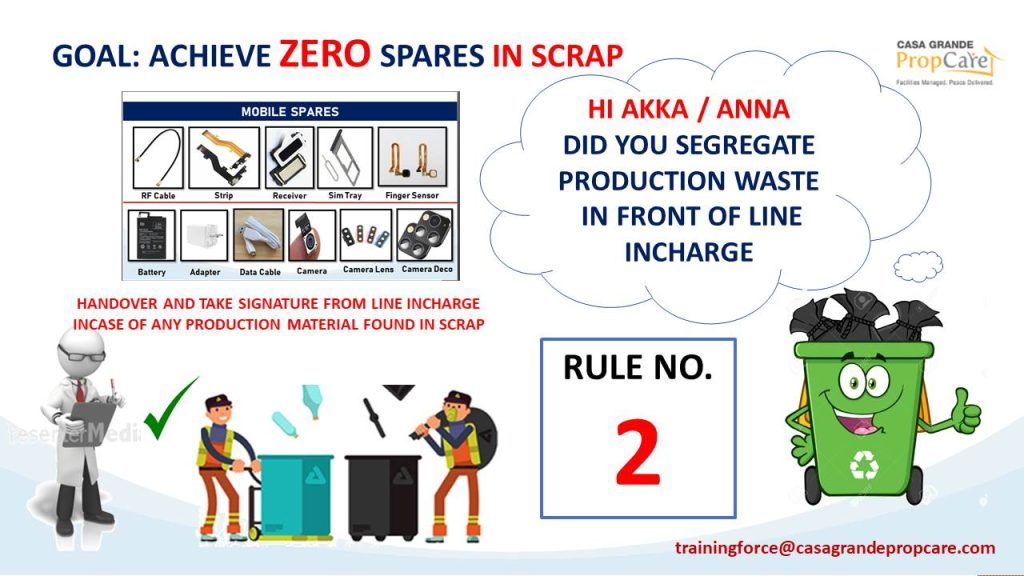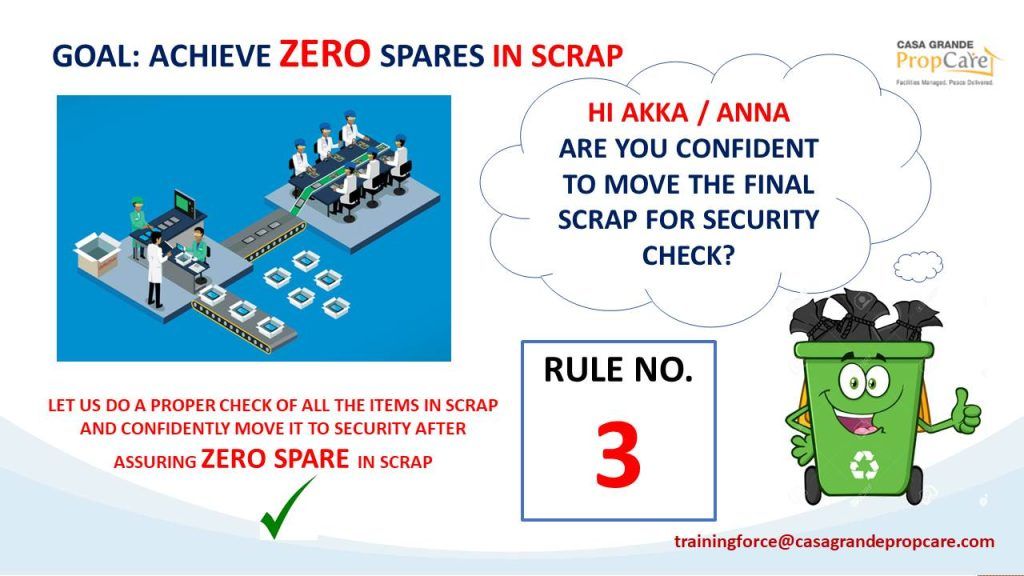 What Happened
The initiative had drastic impact on the prevention of valuable parts leading to increase in efficiency and reduce costs incurred due to material loss. The following benefits can be observed as a result of this initiative.
1. Improved line efficiency
2. Reduction in time loss because of inventory shortage
3. Cost savings due to inventory loss
4. Reduced effort on Security screening
5. Increased awareness and vigilance at production line
6. Increase in bottom line as a result of reduced material loss costs.
All the above are not subjective and converted into objective quantifiable numbers as every recovery is logged for reference by the Casagrande Propcare housekeeping team.
THAT'S HOW WE DID IT. FOLLOW THIS PAGE FOR MORE SUCH CLIENT FOCUSSED INITIATIVES. 
CUSTOMER REVIEW: Thanks A Ton For The Speedy Initiative Taken From Casagrande PropCare On The Bellow Concept And It Was Purley Witnessed With High Effectiveness In Bringing Down The Valuable Material Beign Discaeded In The Scrap. Very Good Effort From Your Team With Sustenance In Making Goal Zero Initiative – Mr YOGANAND – FLEX, CHENNAI